About Our Firm
/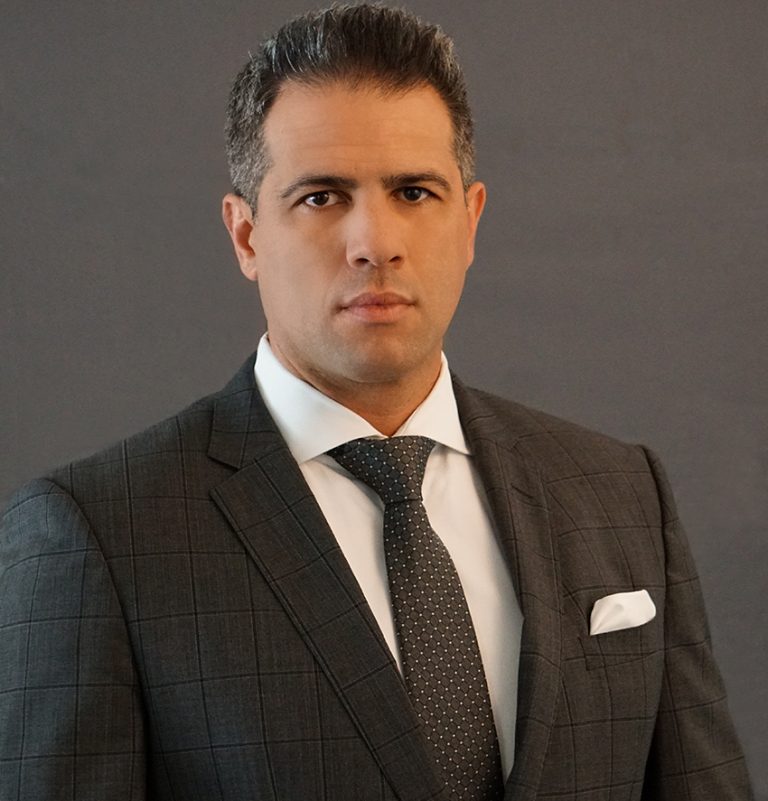 Anthony Rickman
Licensed in Florida State & Federal Court Florida State University College of Law J.D.University of South Florida, B.A. Cum Laude. Anthony Rickman is an AV Preeminent rated Attorney with over 14 years of experience in the areas of Criminal Defense, DUI, Personal Injury, and Sports & Entertainment Law. Due to his stellar record both in and out of the Courtroom, Anthony Rickman has received an AV preeminent rating from Martindale Hubble, the highest rating an attorney can receive for legal ability and ethical standards.
Anthony has also received a 10.0 star rating from AVVO, the highest rating an attorney can receive. Anthony had been named a Top 40 Trial Lawyer under 40 by the National Trial Lawyers Association, and received a "Superior" ranking by the National Advocacy for DUI Defense organization.
A Tampa Bay native, Anthony attended the University of South Florida where he received a full academic scholarship and graduated Cum Laude. He then attended the Florida State University College of Law where he earned his law degree. Upon graduating law school, Anthony was a prosecutor at Hillsborough County State Attorney's Office. As an Assistant State Attorney, Anthony prosecuted thousands of DUI, misdemeanor, traffic, and felony cases. Anthony joined the law firm of Taracks Gomez & Associates in 2007, and in 2011, Anthony was named a partner at Taracks Rickman & Associates. In 2016 Anthony Rickman founded "The Rickman Law Firm", a firm dedicated to representing clients throughout the State of Florida.
Mr. Rickman practices in both State and Federal Court. As a well versed and experienced criminal defense attorney, Anthony handles a wide array of cases including, but not limited to, Serious Felonies, DUI, DUI Manslaughter, Drug Possession, Drug Trafficking/Manufacturing, Violations of Probation, Sex Offenses, Child Pornography, Sexual Battery, Robbery, Child Abuse, Gun Charges, Burglary, Fraud, Forgery, Assault and Battery, Theft, Domestic Violence, Murder, and all other State or Federal Felony and Misdemeanor Offenses.
Using his experience, skills, and knowledge gained as a prosecutor and perfected as a defense attorney, Anthony can provide you with the representation you need to successfully defend against the government's accusations. Anthony's has successfully argued hundreds of motions and tried numerous cases before a Juries and Judges that resulted in not guilty verdicts at trial or a dismissal of the charges prior to trial. Mr. Rickman's courtroom ability, legal knowledge, dedication, preparation, skill, aggression, and experience, will provide you with a top notch criminal defense through all stages of your case.
Anthony Rickman is well-versed in personal injury cases. Anthony has represented hundred of clients injured in auto accident or as a result of a "slip and fall". As a personal injury attorney, he is dedicated to helping injury victims get the financial compensation they deserve.
Anthony represents producers, directors, entertainers, artists, musicians, and athletes in the sports and entertainment world. Anthony has been involved in negotiations to raise capital for multi-million dollar films, production and directorial contracts, Boxing Pay-Per View events, movie and television development contracts, film and video distribution agreements.
Anthony Rickman is often featured on local and national television providing legal analysis on a wide array of issues. Anthony is a regular legal commentator on FOX, and has appeared on NBC, ABC, CNN and ESPN. Mr. Rickman has been interviewed by multiple newspapers and publications and is often called upon by print media outlets to give his opinion on legal issues.
If you are in need of a skilled, aggressive, and experienced Attorney contact Anthony Rickman Esq. today for a free consultation.